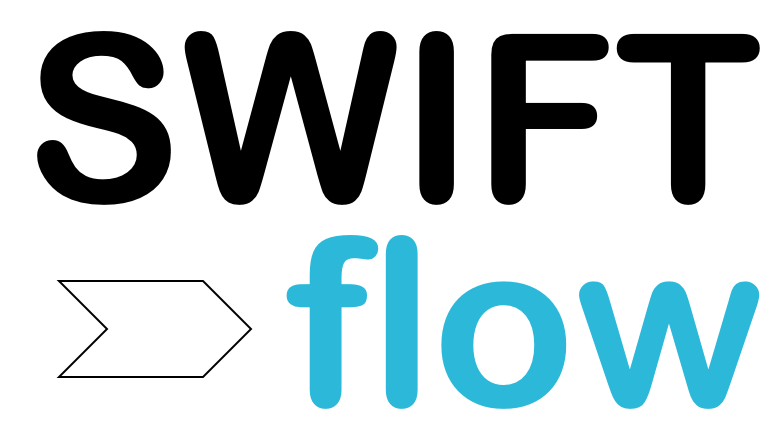 Leveraging inter-banking data for analytics applications will unlock untapped potential.
Such data is tough to exploit in raw form and requires a dedicated pipeline and platform.
Switflow is a data transformation pipeline that provides full transparency on inter-banking financial transactions (e.g. SWIFT messages), namely by parsing, enriching, structuring, and grouping those transactions into a data model tailored for downstream analytics applications.
Swiftflow contributions:
Holistic parsing : information extraction from raw text of any message type1, within all its blocks, sections, fields and subfields, without any loss of context, into a single data model.
Simple API: the only input required is the raw message, which makes it ideal for explorative applications where no business knowledge is available
Structured output : by flattening and exploding all nested and repetitive fields (common in MT5XX) into a big tree (JSON) or a big table (on demand), hence offering a data model ready for consumption by downstream BI2 or ML3
Enriched information (on demand): time zoning (according to BIC4 locations), geo location, entity recognition
Find all the details you need (use cases, data, functions, architecture, tutorials, ordering) in the
knowledge base
.
Swiftflow supports both MT and ISO20022 standards.
While the current migration to ISO20022
5
is changing the payment messaging landscape globally, other transactions "are currently not in scope" according to SWIFT
6
, and the banking industry will still heavily rely on the SWIFT MT 15022
7
standard for its inter-banking communication.
The MT standard will still be used in the years to come for :
Corporate payments and cash management
Securities post-trade
Clearing and settlement
Corporate actions
FX
Treasury and trade finance
Data analytics application that support MT or ISO200022 will enable:
Operations to increase efficiency of business processes while adapting to regulation like CSDR8
Front office to gain entity knowledge (KYC11), incl. monitoring wealth distribution
Sources